100% NON GMO
Not all nutrition bars are created equal. The premise behind PureFit has always been to offer the finest quality ingredients available. That is why we only use 100% NON GMO ingredients, including US grown NON GMO soy protein.
WHY IS PROTEIN SO IMPORTANT?
Protein not only aids in muscle growth, repair and recovery, but it aids in stabilizing blood sugar levels. This is essential for not only burning stored body fat, but consistent energy levels. Meals and snacks high in carbohydrates and sugar are proven to aid in obesity, low energy and in some cases, diabetes. Soy protein. Despite what the press and some leading health professional want you to believe, is an extremely healthy and powerful ingredient. Not only has soy been found to lower cholesterol levels in men, it has the second highest Protein Efficiency Ratio in the world. It is a complete protein, unlike the protein blend found in many bars on the market that use ingredients such as brown rice protein or hemp protein.
NON-MELTING
⇒ The convenience of having a healthy, convenient snack that won't melt.
GLUTEN FREE
⇒ PureFit is the first protein bar in the world to be certified gluten free. Proof that PureFit is not only ahead of the competition, but that PureFit addressed the true nutritional needs of millions of Americans years before it became trendy.
VEGAN
⇒ Veganism is the fastest growing nutritional trend in the world. In the US alone, the number of vegans has doubled to 7.5 million from just 2009.
PAREVE KOSHER
⇒ Guarantees that all PureFit bar do not contain any meat or dairy products, and have not come in contact with either. This is very useful for all the vegetarians, vegans, and adhering to a kosher diet.
AFFORDABILITY
⇒ For a suggested retail of only $3.50, where else can you get a 100% NON GMO, high quality snack packed with 18 grams of protein?
Chocolate Chip
The best-selling, mouth watering, award-winning Peanut Butter Crunch Nutrition Bar and added kosher-certified, non GMO semi-sweet chocolate chips. What goes better together than peanut butter and chocolate? Exactly, nothing! The Peanut Butter Chocolate Chip is our fastest selling new flavor.
Chocolate Brownie
For many of us, our first love is chocolate. It was that special treat as a child, was always part of birthday celebrations, then later was something we gave and received on Valentine's Day. But chocolate also has a dark, painful side: it melts. When we created our Chocolate Brownie Nutrition Bars, we summoned up those feelings of despair when our chocolate was tragically destroyed by heat, and vowed we'd take the pain out of chocolate.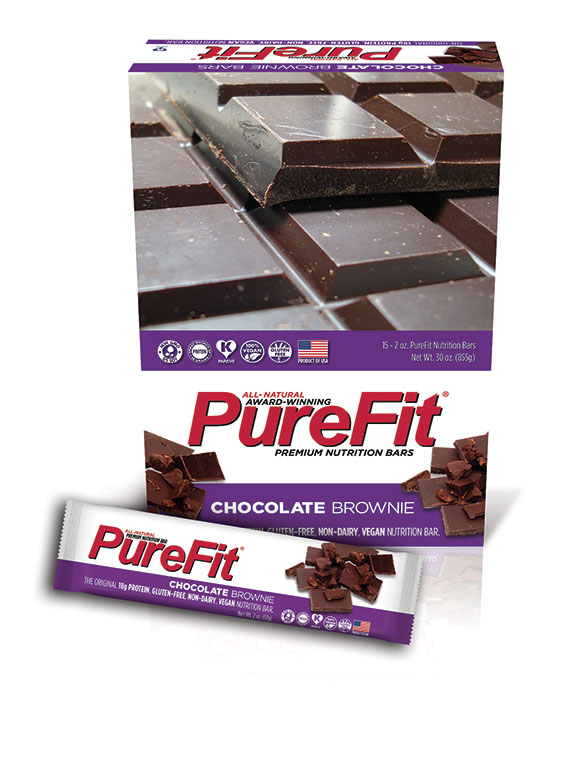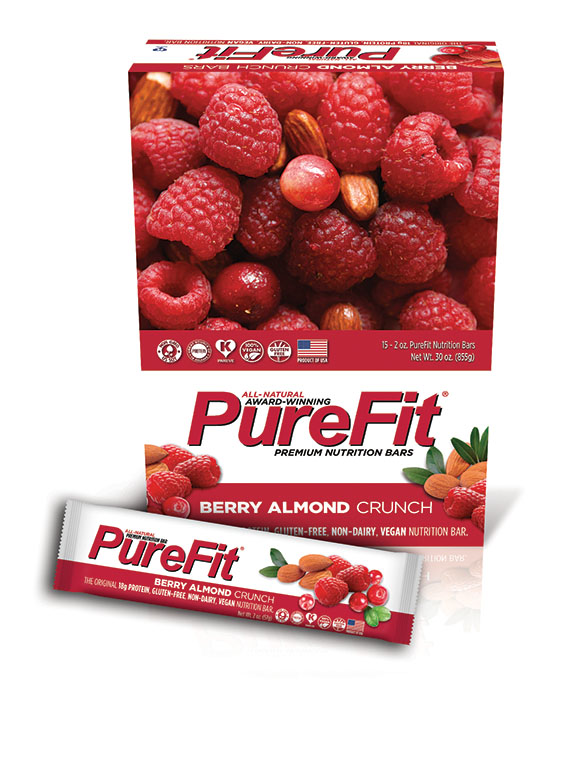 Berry Almond
Fuel up on these and you'll have plenty of energy to skillfully avoid bears and their silly suggestions when you come across them in the wilderness.
Peanut Butter Crunch
PureFit Peanut Butter Crunch Nutrition Bars feed even the most intense peanut craving while nourishing your body. Close your eyes and take a bite — it's as though you're eating peanut butter right out of the jar, minus the superior, judgmental looks from your nosy next-door neighbor watching you through the window.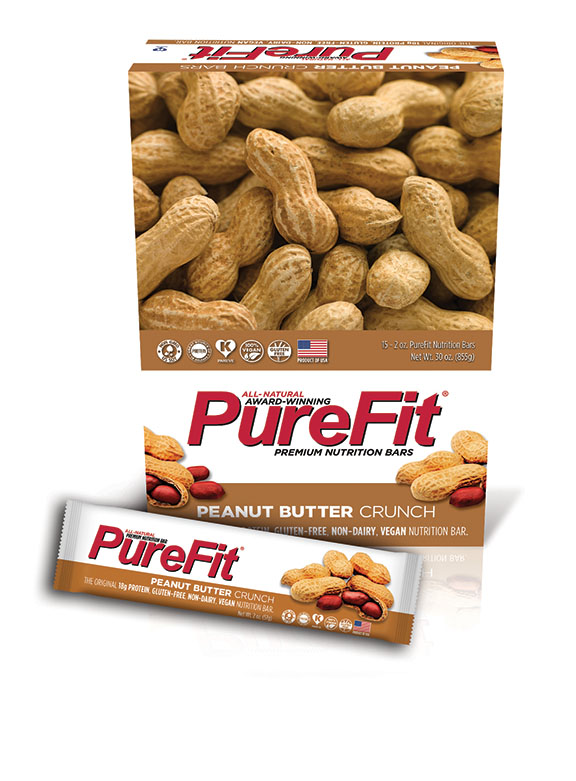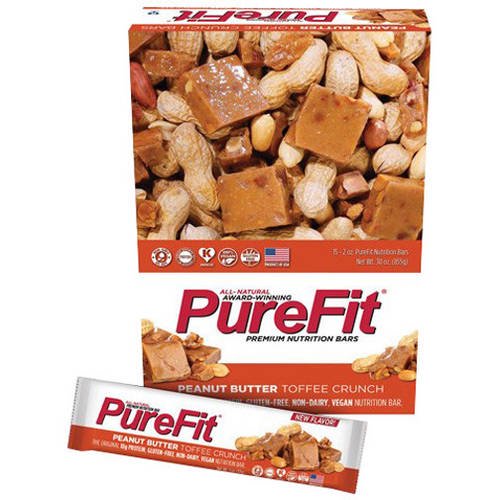 Toffee Crunch
Do you like our award-winning Peanut Butter Crunch? We took this proven winner and added an all-natural, non-gmo pinch of toffee flavor…..BAM! Peanut Butter Toffee Crunch. Our bars feed even the most intense peanut craving individuals, while nourishing your body. With all-natural, high-quality ingredients and only six grams of fat, you'll satisfy your craving for something sweet while making a smart decision.