Healthy Mother = Healthy Baby?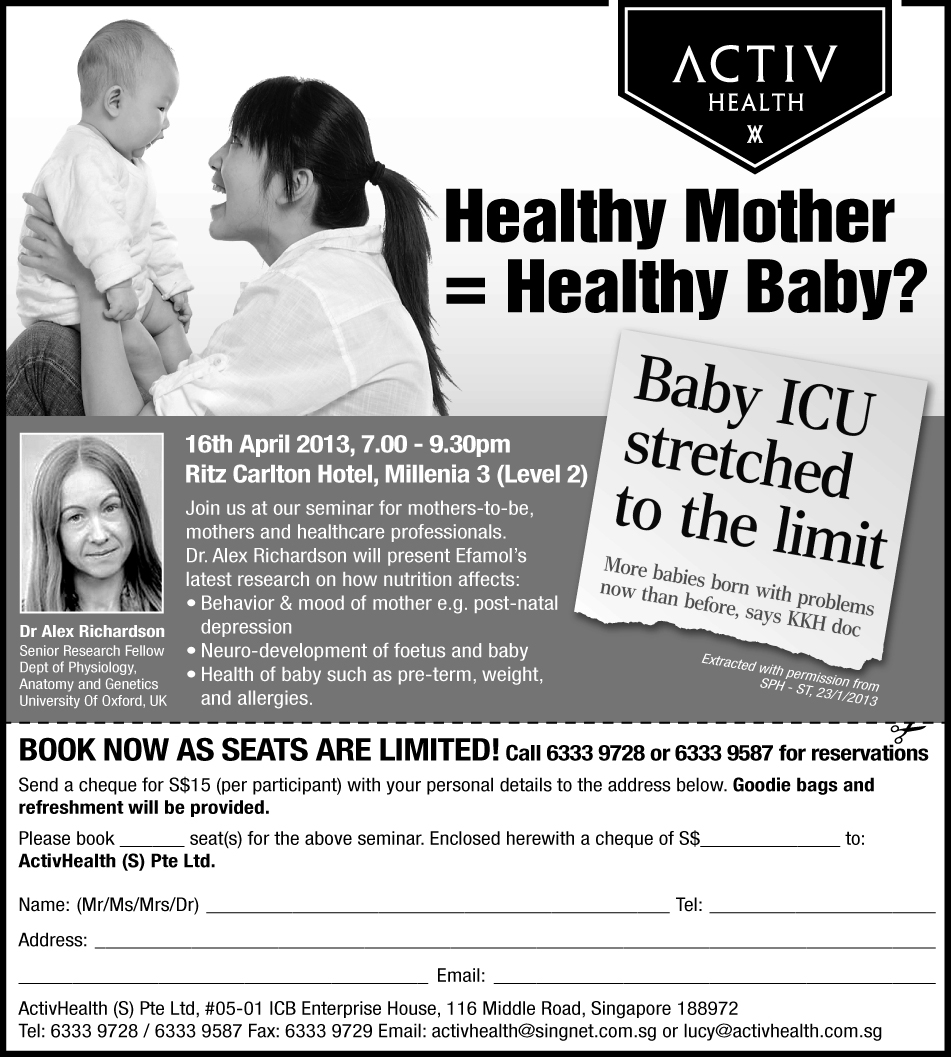 16th April 2013
7:00pm – 9:30pm
Ritz Carlton Hotel, Millennia 3 (Level 2)
Join us at our seminar for mothers-to-be, mothers and healthcare professionals. Dr Alex Richardson will present Efamol's latest research on how nutrition affects:
Behavior & mood of mother eg. post-natal depression
Neuro-development of foots and baby
Health of baby such as pre-term, weight, and allergies.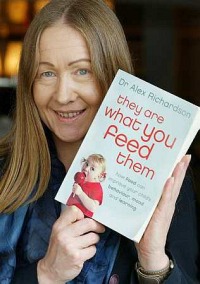 Dr Alex Richardson
Senior Research Fellow
Department of Physiology,
Anatomy and Gentics
University of Oxford, UK
To book, download registration form now!
Or call +65 6333 9728 now!