Spatone
100% Natural Liquid Iron Supplement
Spatone is a 100% natural liquid iron supplement. One sachet of Spatone provides the daily requirements of (absorbed) iron.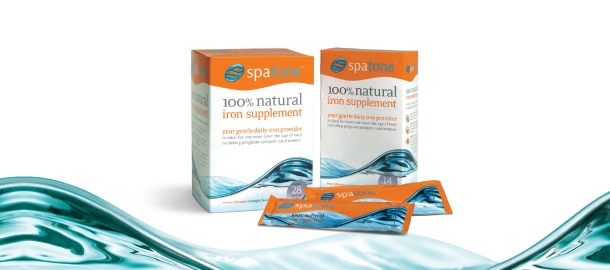 Spatone has been clinically proven:
• to prevent iron deficiency during pregnancy
• to be a highly absorbable source of iron (absorption of Spatone is up to 40%)
• to avoid gastro-intestinal side effects often associated with supplemental iron intake Spatone is safe and effective.
Spatone is sold in boxes of 7-day or 28-day supplies.
Download ActivHealth Spatone Leaflet