Ideal Omega
The Highest Amount of EPA!
If you know your Omega-3 well enough, you will probably know that the amount of EPA in a single capsule makes all the difference! Each Ideal Omega capsule contains 750mg EPA and 250mg DHA. This translates into more than 50% effective ingredients than the normal street brand. Choose Ideal Omega for maximum results!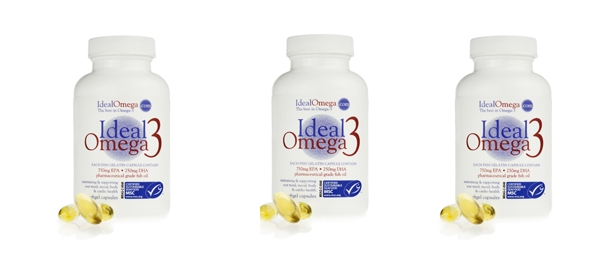 Ideal Omega-3 is made from pharmaceutical grade fish oil and is scientifically formulated. Ideal Omega has surpassed all European & US standards for purity and product excellence. Ideal Omega helps in maintaining and supporting your mind, mood body and cardio health. Ideal Omega is the ideal choice for your Omega-3 needs!